----

This Wiki page is locked. Feedback on this page is welcomed on the associated discussion page.
Changes can not be made. Ideas from other campaigns are preserved for historical reference.
Navigate to the "discussion page," by clicking the link at the top of this page.

----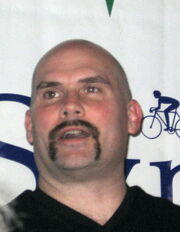 Source: Harvested on May 16, 2006 from BillOgden.org.
MY PLATFORM: "EMPOWER PENNSYLVANIAN'S"
Edit
Uphold the US and PA State Constitution.
Protect Life, Liberty, and Property.
Reduce Spending--and Downsize government.
Restore Public Trust-as a Statesman-not a Politician.
Reclaim Property Rights--Eliminate Property Taxes.
Restrict the use of "Eminent Domain" laws.
Encourage "Real" Economic Growth.
Eliminate/Reduce Business taxes & regulations.
STOP "Corporate Welfare"--end financial "Bail-Outs" that steal our tax dollars.
Address the Health Care Crisis-advocate negotiations with-Doctors, Insurance Companies, and Pharmaceutical Bosses.
Restrict Lobbyists to limited access. Record Meetings. End "Gifting".
Support Mothers and Preborn Infants-advocate responsible Pre-Born Adoptions when applicable.
Explore "School Choice" Options for Parents, Students, and Teachers.
Ad blocker interference detected!
Wikia is a free-to-use site that makes money from advertising. We have a modified experience for viewers using ad blockers

Wikia is not accessible if you've made further modifications. Remove the custom ad blocker rule(s) and the page will load as expected.